Automatic pill dispenser with spare tray set
Up to 6 alarms per day - 28 storage compartments
With the added convenience of a spare tray set

Bundle includes;
Automated Pill Dispenser (2 lids - Solid White & Clear Lids) and Spare Tray Set - TabTimer TT6-28XT
Automated Pill Dispenser (2 lids - Solid White & Clear Lids)
Up to 6 alarms per day - 28 storage compartments
Load up your medication for 7 to 28 days Automatic pill dispenser
This model is the New & Improved Most Recently Released Medelert 1.0 PREMIUM Edition. The updated premium model has the following improvements: new locking mechanism, improved gear design, updated alarm cut-off switch after dispensation, and improved tray alignment.
Spare Tray Set - TabTimer TT6-28XT
Spare Tray Set for TabTimer TT6-28 Automated Pill Dispenser
Load up extra medications for extended periods
Set includes spare tray, plastic dust cover, and 6x dosing ring templates (day and time discs) for automated medication dispenser
Spare 28 compartment medication tray
Suitable for TabTimer TT6-28 Automatic Pill Dispenser Only
Set includes spare tray, plastic dust cover, and 6x dosing ring templates (day and time discs) for automatic medication dispenser
Can assist in more complex medication schedules by pre-loading separate trays for different days or weeks
Use as a replacement for old or lost parts of the 6-28 Automated Pill Dispenser
Dimensions: Diameter 189mm x 38mm High
Each compartment is approx. 30mm x 30mm x 10mm
(large enough for approx. 5-6 large vitamin tablets or approx. 10-12 panadol sized tablets.)
​NOTE: Additional spare tray sets and replacement Tamper Evident Labels are also available.
See - Automated Pill Dispenser Spare Tray Set - TabTimer TT6-28XT and the Automated Pill Dispenser Bundle GMS with spare tray set - TT6-28SCB and Tamper Evident Labels.
Some customers leave a tray at the pharmacy while using the other to save time when medications need refilling.

PLEASE NOTE: The lock has a tamper resistant feature, if the lock is over turned backwards and forwards, the wrong way, or someone attempts to break into the device, the lock WILL break. We cannot repair the lock if it is broken. A replacement device will be necessary. Breaking the lock will be caused by incorrect operation of the lock. THE LOCK IS NOT COVERED BY ANY REPLACEMENT WARRANTY. Please take care with the lock.

PLEASE NOTE: Medelert is designed as a medication aid only. Medelert is NOT a medication safe or vault and it is not 100% tamperproof. With determination, a patient may be able to break into the device and access more medicine than intended. If there is any doubt a patient will have an uncontrollable urge to access more medicine than prescribed, please do not use this device. We have an alternative device if this is the case, please see; e-pill | MedTime SAFE | Tamper Resistant Automatic Pill Dispenser
Download manual for TT6-28CL
(Right click link and save target to you computer)

To download information from our site you may need Adobe Acrobat Reader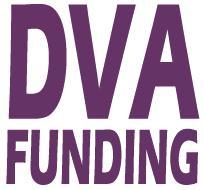 This is a DVA Contracted item click for details

TESTIMONIALS

My family recently purchased 2 x Automated Pill Dispensers with spare trays from TabTimer. I dealt with Jonathan and he was always very helpful and accommodating. The dispenser was easy to set up; alarm is loud enough to be heard. Our family now has comfort in knowing that Mum and Dad are taking their correct dose of medications at the appropriate times each day. I cannot recommend Tab Timer highly enough. Thank you Jonathan.
Trish, ESSENDON, VIC
(Purchased Automated Pill Dispenser - TT4-28)
We supply Tab Timers to our clients finding them to be invaluable as this ensure clients take their required medication.
Gwen, Gunnedah, NSW
(Purchased Automated Pill Dispenser - TT4-28)
Tab timer products proved to be exactly as they were described when I found them from the link on the Parkinson's NSW website. My husband is young-ish at 62 to have severe spondylitis and now Parkinsons Disease. Affecting his memory along with his physical capacity meant that medication distribution was a huge & stressful challenge. TabTimer products particularly the vibrating alarm watch has allowed my husband to gain much of his independence re medications which are taken 5 times daily. When I had some issue with setting the watch, the very helpful gentleman at the end of the phone sorted it for me very quickly. Tab timer is recommended by me in this household.
Denyse Whelan, Glenwood, NSW
(Purchased Automated Pill Dispenser - TT4-28 and VibraLITE 3 watch)
As the team leader of a Case Management team for the Aged and disabled I have found the Tab Timer Automatic Medication dispenser in valuable to the clients we serve . They can now be assured of the right medication at the right time with over-dosing or under-dosing a thing of the past.
Robyn, Niagara Park, NSW
(Purchased Automated Pill Dispenser - TT4-28)
The purchase of two tab timers for my Alzheimer's affected parents has enabled them to take the correct medication at the right time without any worry for them. It is an easy system for them to use and for me it provides peace of mind so I don't have to supervise their medication on a day to day basis. Daughter of two dementia patients.
Gail, Queens Park, NSW
(Purchased Automated Pill Dispenser - TT4-28)
I recently purchased the Tab Timer for my elderly mother (87 years) who is starting to forget things etc etc. After the initial shock of a *new* thing in the house I've found that my mother is taking her medication on a more regular basis. Excellent product and idea for dispensing medication of any kind at specific times, and would recommend this to anyone. Thanks a lot Tab Timer for making my life a bit more stress free for not having to worry about my mother's medication.
Arnold, Kingswood, NSW
(Purchased Automated Pill Dispenser - TT4-28)
Before using TabTimer I used a pill box marked Monday to Sunday on the lid. Unfortunately with my mother in law's worsening dementia she would either forget to take her pills or she would take two days' pills on the same day. Now with TabTimer she takes her pills on time without fail. Problem solved.
Paul, Buderim, QLD
(Purchased Automated Pill Dispenser - TT4-28)
My 44 yr old son was solely dependent on us his parents, for reminders to take his meds. we tried a webster pack, he was not able to confidently take the right medication. He now calls his Tab Timer his Yuppy machine and he takes his meds on time and is happy to do so. which means, as we age it is one responsibility that is off our shoulders.
Leslie, Merewether, NSW
(Purchased Automated Pill Dispenser - TT4-28)
It has taken pressure off us as a carer as father can now reliably still look after his medication by his self which helps him maintain his independence and self esteem.
Mark, Gloucester, NSW
(Purchased Automated Pill Dispenser - TT4-28)
Download manual for TT6-28CL
(Right click link and save target to you computer)

To download information from our site you may need Adobe Acrobat Reader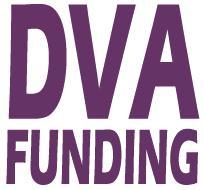 This is a DVA Contracted item click for details

TESTIMONIALS