Talking Alarm Clock with Six Personal Recordable Messages
Up to 6 recordable reminders per day
Record your own voice and messages to play at your chosen time daily
Even in your own language
"Good Morning! Please take your morning pill for the 20th" BEEP BEEP BEEP.
"Good morning! The time is 10.30 AM, Friday, January 20th"
RECORD UP TO (6) OF YOUR OWN ALARM MESSAGES
to alert users when it's time to take medication, get out of bed, eat, go to work, walk the dog, etc.
Set up to (6) DIFFERENT DAILY ALARM times
Alarm Sounds Periodically up to one hour until the red 'Alarm Acknowledged' button is pressed
LOUD Integrated Dual Speakers ensure the alarm is heard, even from another room
Clear, Large-Type LCD Display with Light makes viewing date, day and time easy
Oversized colour-coded buttons
Easy to set and Operate with a sliding selector and talking set features
Change any or all of the six alarms at any time and as often as you wish
Toggle each alarm ON or OFF with ease
Record Anything from your own voice, own language, sounds or even birds chirping
Message Length 10 seconds
Powered by (2) AA Batteries (included) optional AC Adapter can be purchased separately
PLEASE NOTE: This device is powered by the supplied batteries. For better and longer lasting performance we recommend that you add the optional Power Adaptor MP3310 to your order.
Endless possibilities! Record Anything!
Records up to 6 personal daily alarms in your own, or someone else's voice.
The alarm can remind you of anything you want. You record it!
Each alarm will sound daily at the time you specify.
The recorded message will repeat until the 'Alarm Acknowledged' button is pressed to confirm.
The time of the day and date can be heard at any time by pressing the green 'Talk' button

Dimensions; 125mm W x 65mm H x 45mm D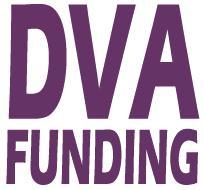 This is a DVA Contracted item click for details
TabTimer Customer Testimonials