Work Cover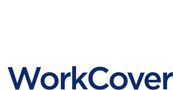 Some people who have been injured or contracted a work related disease have been able to receive funding from workers compensation to fund the purchase of TabTimer products.
Workers compensation provides protection to workers and their employers in the event of a work related injury or disease.
Through the workers compensation system, injured workers may have an entitlement to:
weekly payments
lump sums for permanent impairment (and pain and suffering where applicable)
payment of medical bills
provision of legal assistance to pursue a claim
intensive rehabilitation assistance.
When a worker is injured at work, the employer, injured worker, insurer and treatment provider have responsibilities to ensure that the injured worker is provided with benefits and assistance to recover and return to safe, durable work.
For more details visit;