See TabTimer Products on Display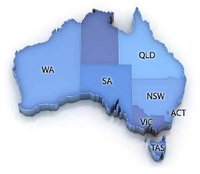 Prefer to see our products before you buy?
A number of organisations throughout Australia have samples of some of our products on display.

Click on the map below to find a location near you.

Whilst these organisations may make our products available for display
this does not necessarily imply that they endorse or recommend them.

It is the responsibility of the individual to make their own assessment
as to the suitability of the products for their individual need.

Some of these organisations do not hold stock so please place your order directly with TabTimer.

Please Note: These organisations only have some items available for display
and they may require an appointment, so please contact them prior to visiting
to ensure they have the product you wish to see and to make an appointment.
---