TAC - Transport Accident Commission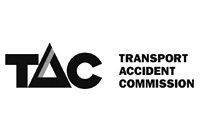 If you live in Victoria you probably know the TAC for their road safety campaigns, but perhaps you didn't know that if you are ever unfortunate enough to be injured in a transport accident, they fund treatment and support services.
If you're injured in a transport accident on Victoria's roads the TAC can provide support to assist your recovery.


This support can include:
medical and rehabilitation treatment,
income assistance,
travel and other related expenses,
and lump sum compensation.
Under the TAC's new equipment process low cost equipment under $1,000 is pre-approved. We can provide the equipment without an approval or purchase order.
Just contact us and let us know the items you wish to order, the clients name, claim number and delivery address.
For more information visit www.tac.vic.gov.au or call TabTimer on 1300 TAB TIMER (1300 822 846)