Talking Alarm Clock and Medication Reminder
Up to 4 medication reminders per day
"Good Morning! Please take your morning pill for the 20th" BEEP BEEP BEEP.
"Good morning! The time is 10.30 AM, Friday, January 20th"
TALKING ALARM alerts users when it's time to take medication
Set up to 4 ALARMS DAILY to alert you when your medication is due
Alarm Sounds Periodically up to one hour until 'alarm acknowledged' button is pressed
LOUD & EXTRA LOUD volume control sound settings loud & extra loud ensure the alarm is heard
EASY SET controls make setting the clock even easier
Large LCD display
Oversized colour-coded buttons
Extra loud dual speakers make the MedCenter clock simple and easy to use
Powered by (2) AA Batteries (included) optional AC Adapter can be purchased separately
PLEASE NOTE: This device is powered by the supplied batteries. For better and longer lasting performance we recommend that you add the optional Power Adaptor MP3310 to your order.
A friendly repeating reminder notifies you of the time, the date and which daily dose to take.
Press the 'Alarm Acknowledged' button to confirm compliance with medication regime and the MedCenter talking alarm clock announces when the next daily dose is due.
Doctors and pharmacists agree that taking medicines on a set schedule is crucial for managing health.

Dimensions; 125mm W x 65mm H x 45mm D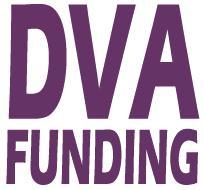 This is a DVA Contracted item click for details