Up to 4 alarms per day - square reminder
Audible or visual alert with magnetised clip
Daily pill medicine reminder for medication compliance
Use with Webster Pak to remember to administer - blister pack reminder
Place on the fridge or other convenient location for medication reminder
Up-to 4 alarms per day
Easy to set and use
Alarms sounds 3 times then every minute until confirmed
12 hour clock with 'PM' indicator for PM
LCD display
Volume level approx 40-45db
2 x "AAA" size batteries included
Unit Dimensions: 69 X 49 X 15mm
12 Month Limited Warranty by product source (excludes battery)
Made in Taiwan
NOTE: This is a basic and cost effective reminder for people without hearing impairment or hearing aids.
The beep is high frequency making it unsuitable for people with hearing loss or impairment.
Other reminder devices are available from TabTimer for people with hearing impairment.
Additionally the TT4-0SQ is designed as a fridge magnet, table clock, or clip-on. It is not suitable for the pocket or bag.
** PLEASE NOTE: If using a Deep Brain Stimulator (DBS) the magnet in this product could interfere with the effectiveness of the DBS. To avoid interference ensure that the magnet in this product does not come into close contact with the battery or components of the stimulator.

Download manual for TT4-0SQ
(Right click link and save target to you computer)

To download information from our site you may need Adobe Acrobat Reader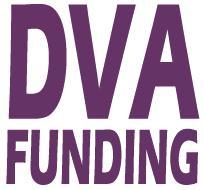 This is a DVA Contracted item click for details

I was looking for a tab timer for a family member who was forgetting to take medications on time. I found the tab timer website easy to use, and the item I purchased was delivered promptly. The item's instructions were easy to follow and it was also good value for money. The tab timer product has been such an easy and helpful way of ensuring that important medication is not forgotten.
Anna, Avenell Heights, QLD
(Purchased Reminding Clock - TT4-0SQ)
Really good reminder to take pills previously forgotten.
Anonymous
(Purchased Reminding Clock - TT4-0SQ)