Dementia friendly Audio Visual Orientation/Calendar Reminder Alarm Clock
Perfect for people with Alzheimer's, dementia, memory impairment, cognitive impairment, low vision, or everyday forgetfulness.
The NEW MemRabel 2 (v5), the latest audio visual reminder alarm clock, for people living with memory impairment, cognitive impairment, or everyday forgetfulness, is now available in Australia from TabTimer Reminders.
Perfect for people living with Alzheimers, dementia, or other chronic illness or disabilities, the Memrabel 2 is a visually appealing calendar clock with a high quality, bright contrast display, showing the full time, day, time of day, date, month and year, to avoid those repetitive questions about 'what time is it'?
Not only is the MemRabel 2 a functional memory aid clock, but the family or health care worker can easily program up to 20 alarms, with accompanying audio visual and video cues. At alarm time the selected voice reminder with accompanying screen graphic or video is played back on the screen. The alarms can be set as individual one off events, or repeat daily, weekly, monthly or annually, for regular medicines, appointments, birthdays, anniversaries, or any daily living requirement that needs a gentle reminder. The possibilities are endless.
The device comes with over 100 different audio, image and video files pre-installed for typical reminder events, you can create and add your own to the library, or play directly from an external source via USB or SD Card. Reminders can be set to repeat as many times as you think is necessary for each alarm, or repeat at intervals from 5mins to 25mins.
With 4 different calendar display options and four different coloured background options the MemRabel 2 improves visibility for people with poor sight, vision impairment and reduced cognitive ability.
Memrabel-2 has proven successful in helping people live more independently, and has provided families with some peace of mind knowing that in their absence there is a simple assistive technology that really is making a world of difference.
Large clear easy to read display - time, day and date clock
Non abbreviated display of Day, Date, Month and Year
Choice of 5 time display formats
12hr (AM/PM indicator)
Choice of 4 backgrounds and contrast colours
20 programmable daily, weekly, monthly, yearly alarms
Reminders with accompanying screen graphic /photo
Over 100 pre-loaded voice reminders and graphics
Choose from pre-loaded voice and picture reminders for medication, eating, drinking, appointments and usual daily chores, or create and install your own
Infrared remote control included for setup on screen
Stand on table or hang on the wall
Powered by 5V mains adaptor (included)
Long life on-board battery for clock and alarm settings
The MemRabel-2 is power operated only. It comes with an Australian power supply.
You cannot use the device on batteries. However, the internal memory will remember the time and alarm settings in the event of an interruption to the power supply
Dimensions (mm) : 215 x 175
Screen size 182 x 140 x 6.4mm, 8" TFT LED Display
High Resolution 1080/720
Internal file storage 8Gb
Picture formats JPG, BMP, PNG, GIF
Audio formats MP3, WMA, OGG, APE, AAC, WAV, FLAC
Video formats RM, RMVB, AVI, MP4, MOV, VOB, PMP, FLV
Interfaces Standard USB, Mini USB, 3-in-1 Card Slot SD/MMC/MS
Time of day display; 6am-11am Morning ☼, 12pm-5pm Afternoon, 6pm-7pm Evening ☽, 8pm-11pm Night ☽, 12am-5am Early Morning ☼
Volume Chime 1 approx 71dB, Chime 2 approx 72dB, Chime 3 approx 71dB
Warranty 12 months from product source
Cognitive Dementia and Memory Assistive Technology
Orientation Clock / Calendar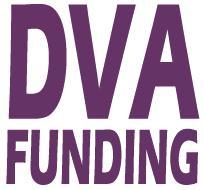 This is a DVA Contracted item click for details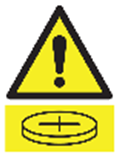 WARNING: THIS PRODUCT CONTAINS A BUTTON OR COIN CELL BATTERY. HAZARDOUS IF SWALLOWED. KEEP AWAY FROM CHILDREN. CAN CAUSE SEVERE OR FATAL INJURIES IN 2 HOURS OR LESS IF SWALLOWED OR PLACED INSIDE ANY PART OF THE BODY. MEDICAL ATTENTION SHOULD BE SOUGHT IMMEDIATELY IF IT IS SUSPECTED THE BATTERY HAS BEEN SWALLOWED OR PLACED INSIDE ANY PART OF THE BODY. IF IT IS SUSPECTED A BUTTON/COIN BATTERY HAS BEEN SWALLOWED OR OTHERWISE PLACED INSIDE ANY PART OF THE BODY, A PERSON SHOULD CONTACT THE AUSTRALIAN POISONS INFORMATION CENTRE ON 13 11 26 IMMEDIATELY FOR 24/7 FAST, EXPERT ADVICE. DISPOSE OF USED BUTTON/COIN BATTERIES IMMEDIATELY. PLACE STICKY TAPE AROUND BOTH SIDES OF THE BATTERY AND DISPOSE OF IT IMMEDIATELY IN AN OUTSIDE BIN, OUT OF REACH OF CHILDREN, OR RECYCLE SAFELY.