TabTimer Vib-Ra-Bell – wireless door bell transmitter & vibrating shaker receiver bundle - TT-VB2+1
Designed for the blind, hearing impaired and senior care. Great for noisy environments where the doorbell can't be heard.
Bundle includes; Vib-Ra-Bell – wireless door bell - TT-VB1 and Vib-Ra-Bell - shaker receiver - TT-VB2. The shaker receiver will be paired with the doorbell on arrival.
52 ringtones to choose from
4 steps volume control (25~110dB)
250~300m working range
Approved with CE, FCC, RoHS certification.

Easy to install, no electrical connection or wiring required, since it operates by radio frequency.
When paired with the Vib-Ra-Bell wireless doorbell the Shaker Receiver will flash, vibrate and can emit an alarm sound (25-110 dB) leaving you free to roam around your home without missing that important visitor. Perfect for those that cannot hear the door bell and may be deaf or hard of hearing.
Battery-operated and portable, Mounting screws and adhesive tape supplied, receiver can be worn on waist belt with supplied belt clip, 2x AAA & 1 x LR23 batteries included, Built-in mini vibrating motor with LED indicator, 52 high-quality melodies, 4 adjustable volumes, 250~300m working range, Learning code, can work with different sensors, Power on/off button, Music memory function for each kind of sensor. When the signal is received from the transmitter, the receiver will vibrate, play music and the LED indicator will flash at the same time.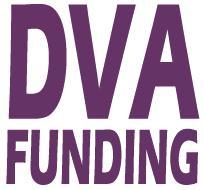 This is a DVA Contracted item click for details